Discover more from wide open
wide open is a newsletter about making photographs. the practice of fine art photography, printing, and the complexities of feeling things.
As a welcome gift - Upgrade to 16x20 Prints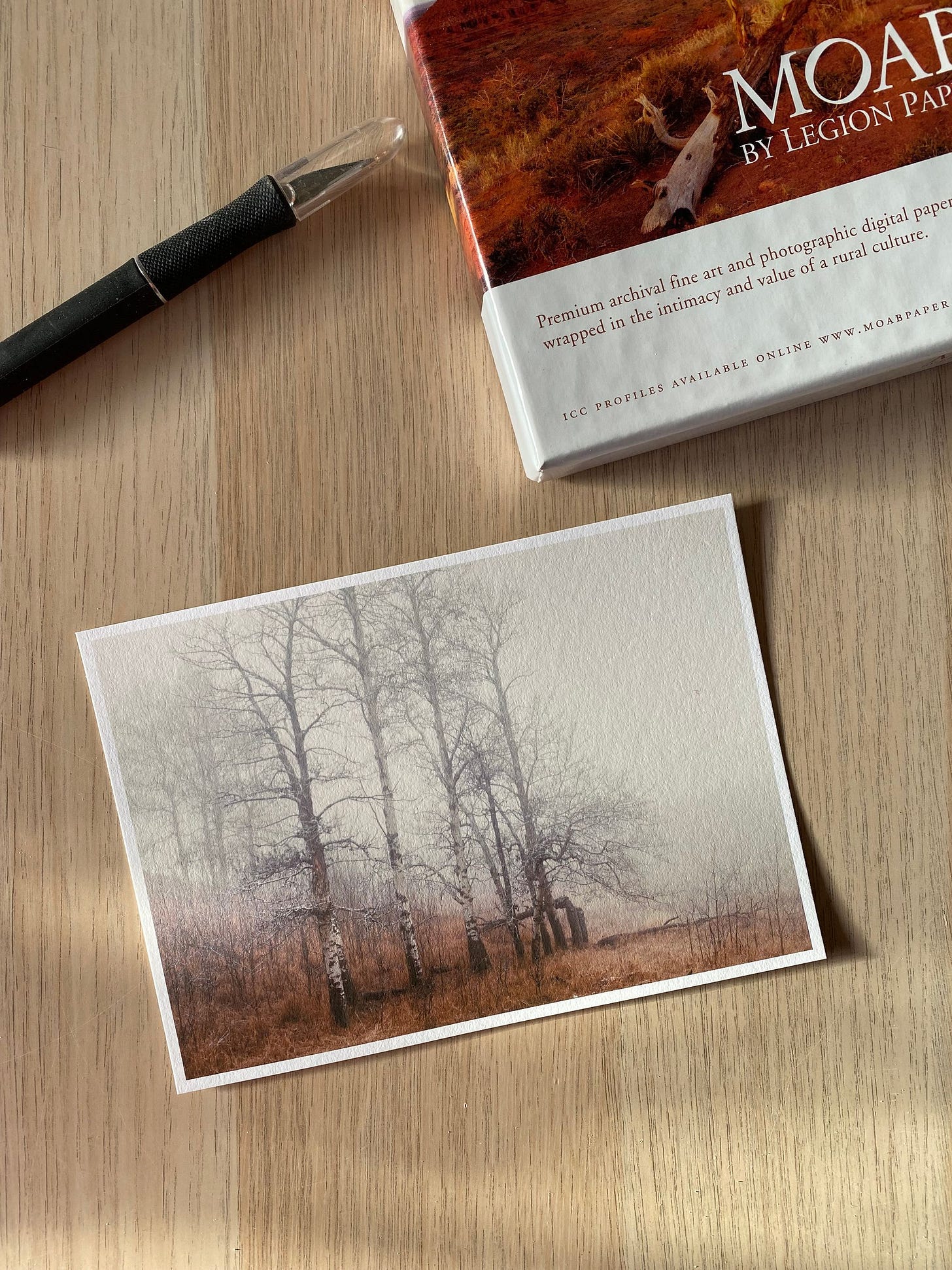 Anyone who wants to join the Ride or Die Crew level subscription before Nov 15th, 2022 will get their free gift print upgraded to a 16x20.
Sign up to Ride or Die Crew and you'll get:
Full access to all content here. All of it.

A coupon code for Alberta Beautiful for $150 CAD which is enough to purchase a 16x20 open edition print, or you can apply it to offset the price of a more expensive signed limited print if you like.

You get to pick the print from the store rather than have it selected by me.
There are a few conditions.
Nov 15th, 2022 this goes back to an 11x14 print, and will be a print of my choosing rather than being able to get a coupon code for my store.

The coupon is for 16x20 prints only. If you try to apply it to a smaller size or try to get 3 8x10s, I will cancel the order. Sorry.

Must be a yearly paid membership to be eligible for a gift print with any subscription.
For those of you already Ride or Die members, thank you. I will be sending out codes ASAP so keep an eye on your email. If you don't have a code by Nov 15th, Please contact me directly.